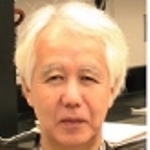 United States
Department of Hematology and Medical Oncology,
Emory University School of Medicine.
Masayoshi Yamaguchi
Address:
Department of Hematology and Medical Oncology,
Emory University School of Medicine,
Room C5054, 1365 C Clifton Road NE,
Atlanta, GA 30322, USA.
Research Interests:
Dr. Yamaguchi is engaged in the fields of endocrinology and cell signaling since 1971, and these researches are developed in the aspect of biochemistry, molecular biology, endocrinology, metabolism, nutrition, pharmacology, and toxicology.
Dr. Yamaguchi has an interesting for cell signaling mechanism, bone biology, nutritional factor and osteoporosis prevention, diabetes and diabetic osteoporosis, cell signaling and cancer biology, and cancer bone metastasis.
He also discovered two novel proteins and genes;
Cell signaling suppressor protein (named regucalcin; 1978)
Transcriptional factor RGPR-p117 (regucalcin gene promoter region-related protein; 2001) in mammalian cells.
Biography:
Dr. Masayoshi Yamaguchi is presently working as a Professor in the Department of Hematology and Medical Oncology at Emory University School of Medicine, USA.
He also worked as Visiting Professor in the departments of Foods and Nutrition, Diabetes, Endocrinology, Metabolism, Pathobiology and also worked as Professor in the department of Nutritional Sciences.
He had registered over 20 national and international patents in the fields of his research interesting.
Honor and awards:
The Distinguished Service to Science Award from IBC (2007, England),
Japan Society for Biomedical Research on Trace Elements Award 2007,
International Biographical Dictionary (2006, IBC, England),
Who's Who in the World (2005, Marquis Who's Who, USA),
The Lifetime Achievement Award from International Biographical Centre (IBC) (2004, England),
The World Lifetime Achievement Award from American Biographical Institute (2004, USA).
He is serving as editors and editorial board members of reputed 60 international Journals.