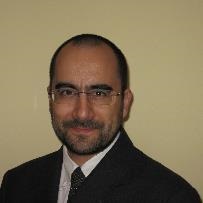 Italy
Foundation Don Carlo Gnocchi IRCCS,
Department of Cardiology,
Institute of Hospitalization and Care with Scientific,
Address, S Maria Nascente.
Bruno Bordoni
Address:
Via Capecelatro 66,
Milan 20100,
Italy.
Research Interests:
Cardiology
Osteopathy
Rehabilitation
Fascia
Pain
Biography:
Bruno Bordoni published latest article in Advances in respiratory medicine entitled Network of breathing.
Publications:
Post-sternotomy pain syndrome following cardiac surgery.
Emotions in Motion: Myofascial Interoception.
Osteopathic Manipulative Treatment Improves Heart Surgery Outcomes.
Admissions in cardiological rehabilitation of patients undergoing left ventricular assistance implant in Italy.
The tongue after whiplash: Case report and osteopathic treatment.
Manual evaluation of the diaphragm muscle.
A review of analgesic and emotive breathing: a multidisciplinary approach.
Reflections on osteopathic fascia treatment in the peripheral nervous system.
The fascial system and exercise intolerance in patients with chronic heart failure: hypothesis of osteopathic treatment.
The Continuity of the Body: Hypothesis of Treatment of the Five Diaphragms.